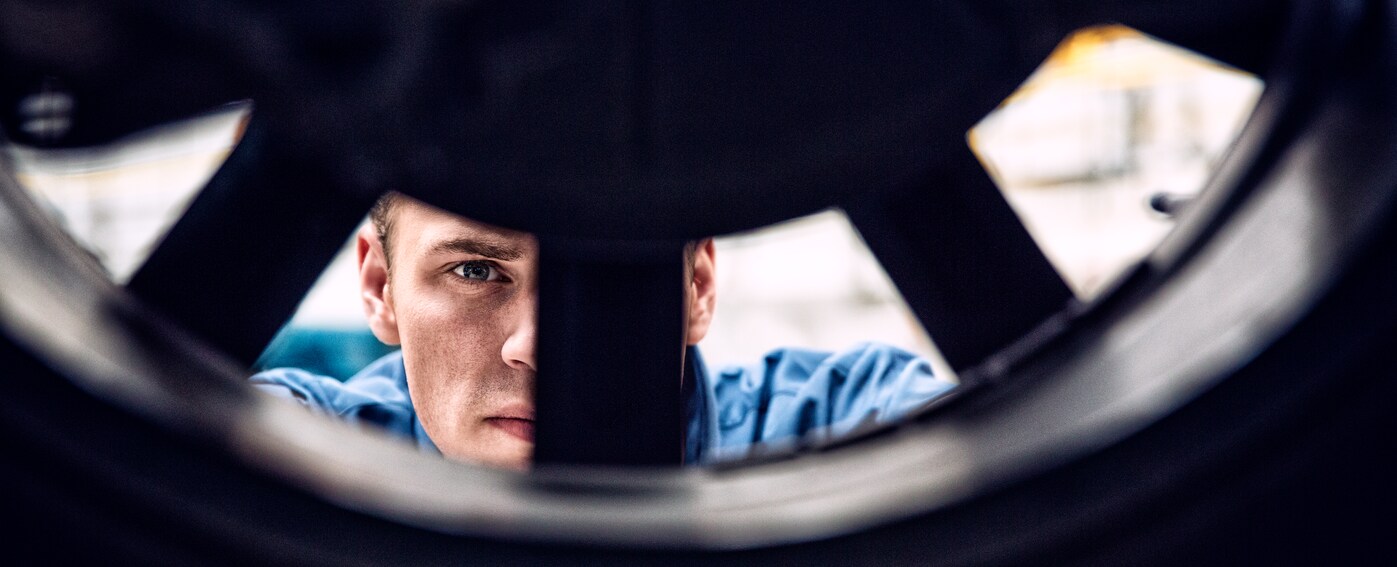 Volvo Brake Service and Repairs Performed at Byers Volvo Cars
Brakes are some of your most important features on your vehicle and it is important to make sure that they are fully functioning for your own safety. You can bring your vehicle to Byers Volvo Cars to see if your brakes require a refresh for the change of the seasons.
Frequently Asked Questions About Brake Service
When it comes to your brakes, you want to make sure that they are fully functioning as they are your most basic and most important safety feature in your vehicle. Below are some frequently asked questions from our Lancaster, OH drivers about your brakes.
How long do brakes last?
You can typically see a few clear indications that it's time for a brake job. Once your brake pads wear to the point of needing a replacement, you'll likely hear a screeching noise or a squeal when you apply the brakes. When this happens, you must get your brake pads replaced so that your vehicle can run at its highest performance.
How often do brake rotors need to be changed?
Your rotors don't need to be replaced as frequently as your brake pads do. Instead of every 10-20,000 miles, you don't have to replace your rotors for approximately 50,000-70,000 miles.
How often do brake pads need to be changed?
On average, brake pads can last anywhere between 25,000-65,000 miles but it is advantageous to replace your brake pads every 10,00-20,000 miles. However, if you experience the squealing sound, mentioned above you'll want to make sure that you bring your vehicle into our service center. Otherwise you can check them visually by ensuring there is at least a quarter-inch of material left on your brake pad by looking through the spokes of your wheels.
Service Your Brakes at Byers Volvo Cars
Whether you need a Volvo brake service performed or a Volvo brake repair we can help get your vehicle up and running in no time. Our Volvo Service Center is a great local option for you to get your brakes serviced in and around Westerville. When you're ready, we encourage you to make the short drive from New Albany to our Volvo dealership and we can help you today.