Check out the Versatile V60 Cross Country Wagon in Columbus, OH

Explore Your Wild Side with a Volvo V60 Cross Country
A Volvo station wagon may be the stuff of idyllic mid-90's family memories, but the newest Volvo models are taking things to new heights. With a blend of premium luxury, advanced technology, and phenomenal performance, the new Volvo V60 Cross Country will help you take your family adventures to the next level. Visit Byers Volvo Cars in Columbus to learn more today!
High-End Luxury
When you get behind the wheel of a Volvo V60 Cross Country SUV, you'll enjoy an excellent level of comfort that promises an enjoyable drive. The simple dash design gives all of your journeys an elegant back drop, and high-end upholstery delivers premium comfort and style. Available features include:
Heated and ventilated Nappa leather seats
Power panoramic moonroof
Massaging seats
Heated steering wheel
Heated rear seats
Four-zone automatic climate control
Heated and ventilated Nappa leather seats are available to give you comfort no matter what mother nature is serving up in Lancaster, OH.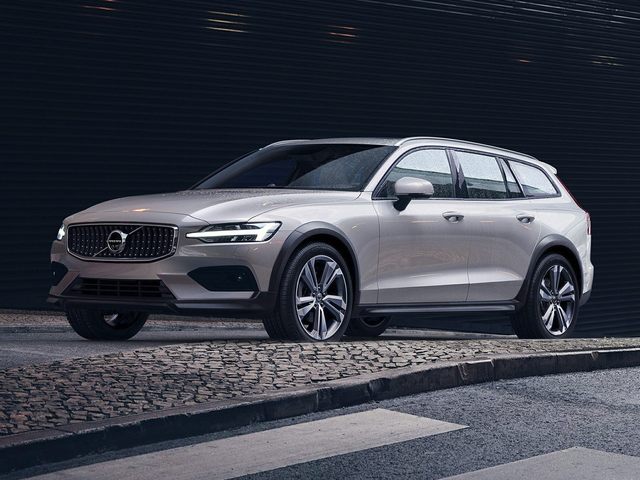 Meanwhile, the power panoramic moonroof is standard, and offers a crystal clear view of the world above. Use it to brighten up the cabin with a wide swath of natural light, or slide it open and allow the fresh New Albany air to rush in. And if you want to shut out the sunlight, the built-in sunshade will let you do just that with ease.
Turbocharged Performance
The new Volvo V60 Cross Country is available with a 2.5-liter turbocharged four-cylinder engine. This engine produces:
250 horsepower
258 pound-feet of torque
Up to 31 mpg highway
The specialized touring chassis that sets the Cross Country apart from other V60 models gives you added ground clearance and durability to handle your more rugged adventures with the performance trim level. Intelligent all-wheel drive combines the confidence of torque vectoring with the capability of all-wheel control. By reading road conditions and your inputs, this all-wheel drive system optimizes handling no matter the weather.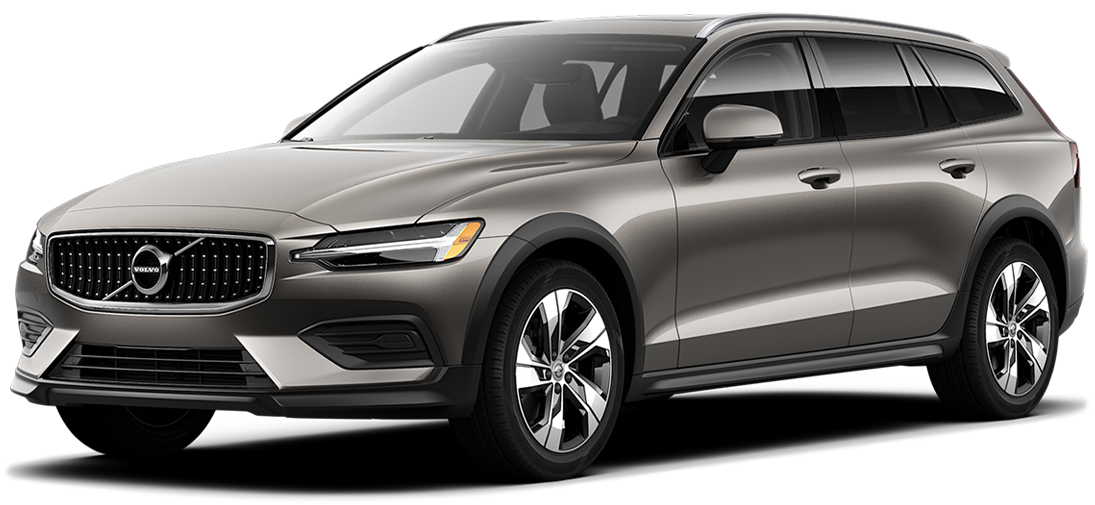 Advanced Safety Technology
The new Volvo V60 Cross Country uses the latest technology to help keep you safe on the roads around Westerville. Safety and assistance features include:
Forward collision alert with steering support
Automatic emergency braking
Blind spot monitoring
Rear cross traffic alert
Hill descent control
360-degree surround view camera
Run off road mitigation
Forward collision alert with steering support not only warns you of danger ahead, but it can actually help you get around it. If the collision still appears imminent, automatic emergency braking will slow you down to help reduce or prevent the impact.
Similarly, run off road mitigation monitors the edge of the road surface to keep you where you belong. Should you drift off the road, gentle steering assistance and automatic braking can take over to help you avoid trouble.
There is nothing more daunting than trying to descend a slippery hill with nothing but your wits to get you through it. The 2020 Volvo V60 Cross Country features hill descent control that helps you manage your speed to safely navigate your way down hills.
Your mirrors are great, but they can never tell the whole story. That's why features such as blind spot monitoring and rear cross traffic alert are available on the new Volvo V60 Cross Country. They let you know about vehicles your mirrors can't see, both on the road and while you're backing out of the driveway. A 360-degree surround view monitor also gives you a full view of the world around your Volvo to help you in and out of tight spaces.
Visit Our Dealership Today!
To test drive the new Volvo V60 Cross Country, visit Byers Volvo Cars serving Columbus and the surrounding area including Lancaster, OH today! We'll get you behind the wheel of this versatile wagon so you can experience the comfort and performance for yourself. Save on your next V60 with our new Volvo specials.